Well hello there again. I haven't written much since my last post mainly because of the results of November 8. I'm not alone in saying that it came as a complete shock but that was the shock related to losing a competition. In my mind, the days after the election have been much worse when the idea of what is happening has slowly sunk in. There have been numerous stories of horrible incidents that have left me wondering if the America that I've been living in has largely been a mirage. That there's this ugly underbelly that you always heard about but never in a million years did you think it would be allowed to surface. But, it's happened and I'm encouraged by the people who are rallying to fight for those things that we cherish about this country and excited about joining them.
What does this have to do with my food blog? When I type it out loud it seems ridiculously small but I've come to the realization that we shouldn't give up what we like to do just because of this. Will this blog have just a touch more political slant? Probably. Will I be mobilizing and volunteering elsewhere? Absolutely. For now, though, I really love food and that hasn't changed, so I guess I still really enjoy this and even though the world has changed/moved, we shouldn't forget what we like to do no matter how silly or insignificant it means. So, let's do this.
In light of the statements above, I'm happy that this next post is about Gnocco. I've gone there sporadically since it opened earlier this year but have managed to go about four or five times in that time. It's definitely in my top 2 or 3 in Baltimore and may be hands down my favorite restaurant but not because of the food. Wait. Don't get me wrong, the food is superb, sublime and creative. It has been from day one (my first visit was opening week). It's my favorite because the staff from the chef on down are fantastic. I'm not talking about the service which is superb. There hasn't been a person there I've met who didn't know everything about everything on the menu or behind the bar. What I'm talking about is that there is a real effort to make you feel welcome. When they chat with you, they genuinely want to chat and not up-sell a dish. They're friendly, they have patience for fools like me and they pay attention to the little things like the one time I had friend from out of town who brought their baby to the restaurant and they ended up leaving a pair of his baby shoes there. Not only did Gnocco keep the shoes but remembered where they came from and gave them back to me next time I was there. Seriously, the little things.
You may or may not know the story behind Gnocco, it's two guys with extensive industry experience, especially in Baltimore. The only part of the story you should know is that they're genuinely buddies (college and the such) who've traveled Europe eating good food and opened a restaurant. I can't think of a better way to do things. Chef Brian rocks out the kitchen and Sam curates the bar. Speaking of the bar, I never liked Amaro before Gnocco, now I'm a fan but still busy trying to figure out what exactly is an Amaro. So, enough of the man-crushing. How's the food?
Sometimes when I post, I need to look over the menu again and maybe read up a bit. For Gnocco, the experience was so good that there was no need to do any of those things. The only bad part of that is that there isn't enough room in this space to talk about everything I've eaten at Gnocco. The menu also changes pretty frequently so chances are the specific dishes I write about won't be on the menu. With that in mind, when you're considering their small plates, I would never miss out on their crudo and the octopus. I've had a great experience with the other small plates like with the burrata which always surprises me with it's savory elements and the sweet breads which I hardly ever see on menus anymore. But, that crudo and octopus. It's been mainly hamachi crudo when I've gone but regardless of the fish, the crudo has great brightness and creaminess that's hard to top. The octopus may be the best in the city. Never tough and always balanced with a nice char on it. My favorite type is served over a bed of chickpeas for some creaminess.
The next items on the menu are the pastas. The first thing I would recommend is that you go to Gnocco with a nice sized group of people. The next thing I would recommend is that you order all the pasta dishes. They usually have a gnocchi, agnolotti and tagliatelle of some kind. All three give you something different and the contrast is worth your while. The agnolotti is a stuff pasta akin to ravioli. There's usually a savory protein element outside of the pasta and the pasta is usually stuffed with something a little sweeter. In my latest visit, it was braised duck with a ricotta and apple agnolotti. I've found the tagliatelle to be a vegetarian option when choosing pastas. The best part is that it's usually been loaded with mushrooms (chanterelles, the last time, I think). Again, the menu changes quite a bit and you'll probably see another tagliatelle option there but it'll be just as good.
Gnocco also offers a bunch of entrees, as per how Italians traditionally structure their menu. Truthfully, though, I've never had a meal there where I got to the entrees or at least I don't remember it. There's a few good reasons for that. One, the first courses are so good and we usually order so many of them that it gets filling. Two, it's customary for us to order ALL of the pasta dishes. Three, the desserts are worth saving some room in your stomach. i regret not trying the mains (that whole fish dish looks amazing) but I don't regret waiting for dessert.
So, desserts. They like to play with savory and sweet notes so the desserts are always an adventure. Make sure you savor each taste of the dessert. The beginning is usually a smack of savory but the finish is always sweet (and creamy for the most part). The panna cotta is always on point, both the chocolate and vanilla version. The beignets are delicate & fluffy and not overly heavy or sweet. However, my favorite thing on the dessert menu are the ice creams. Specifically, the sweet corn ice cream is out of this world. It has great texture and I'd take the natural sweetness of the corn over any other sweetener any day. The mint, saffron and whatever other flavor they have are totally on point. Yes, I'm recommending things I haven't even tasted. It's that good.
To be honest, I had a hard time writing this post not only because of the election. It was also because I had a hard time organizing my thoughts and I didn't want the post to be a novel. But, I went back for brunch today and completely reaffirmed everything I wrote. Gnocco is the type of accessible restaurant that is a sign that the food scene is maturing in a city. It's good food, it's not overly expensive so you can go there pretty regularly, and it always offers something different from when you were last there. Most importantly, it has a staff that makes you feel welcome and genuinely seem glad that you've come to visit. It's always at the top of my list when I have friends coming into town to visit. But, if you're local and you've never been, time to get off your keister and go treat yourself to a great experience.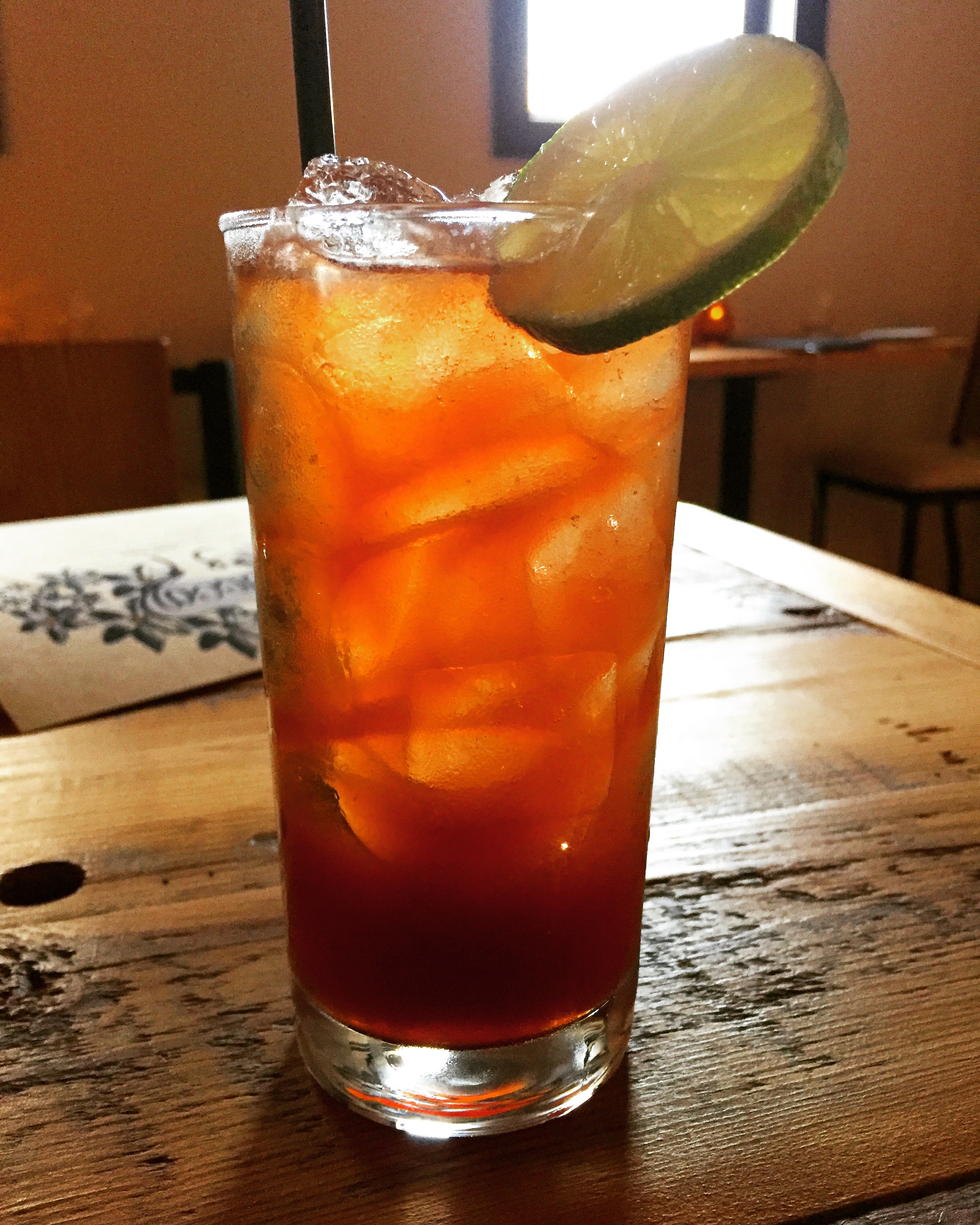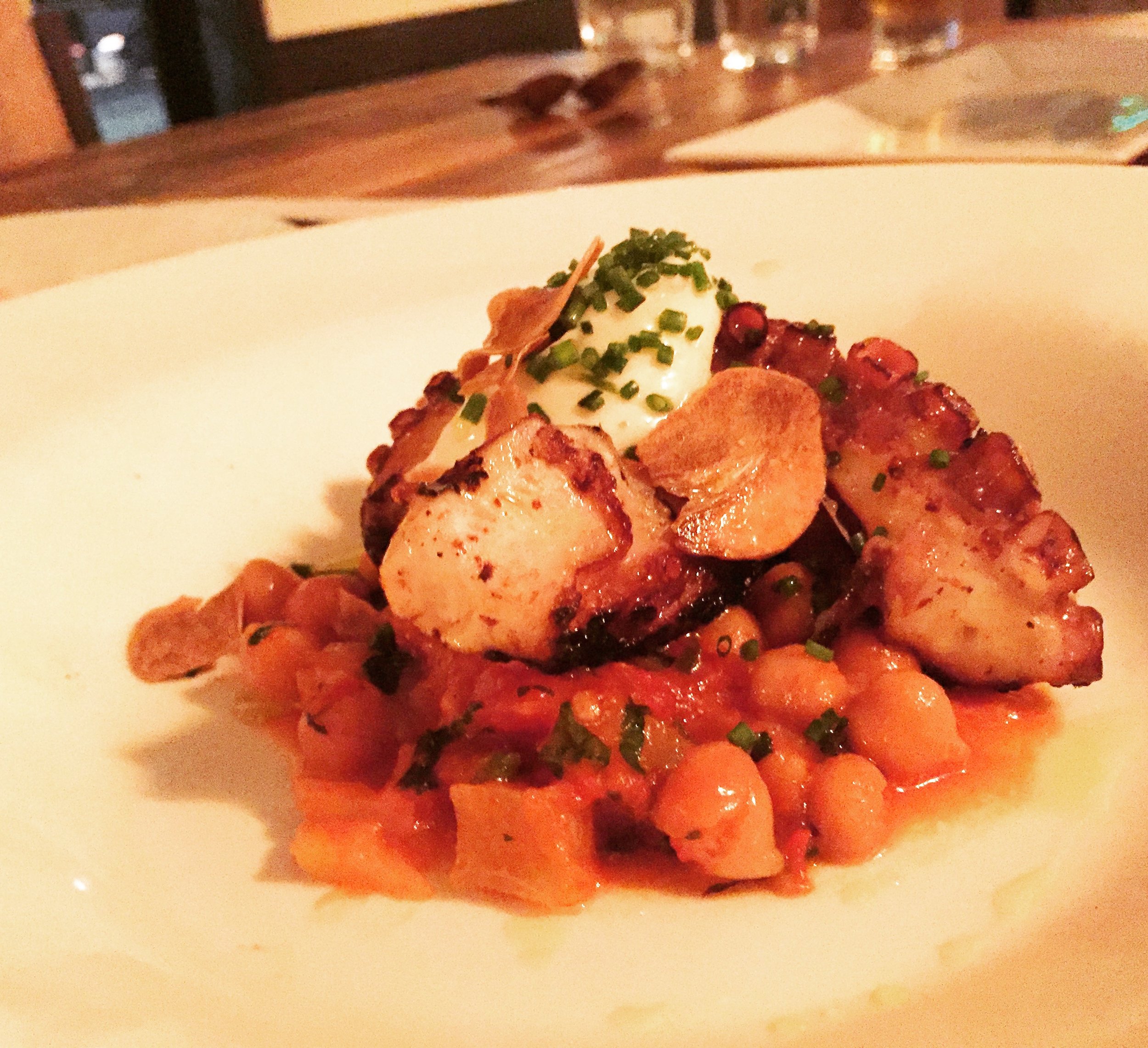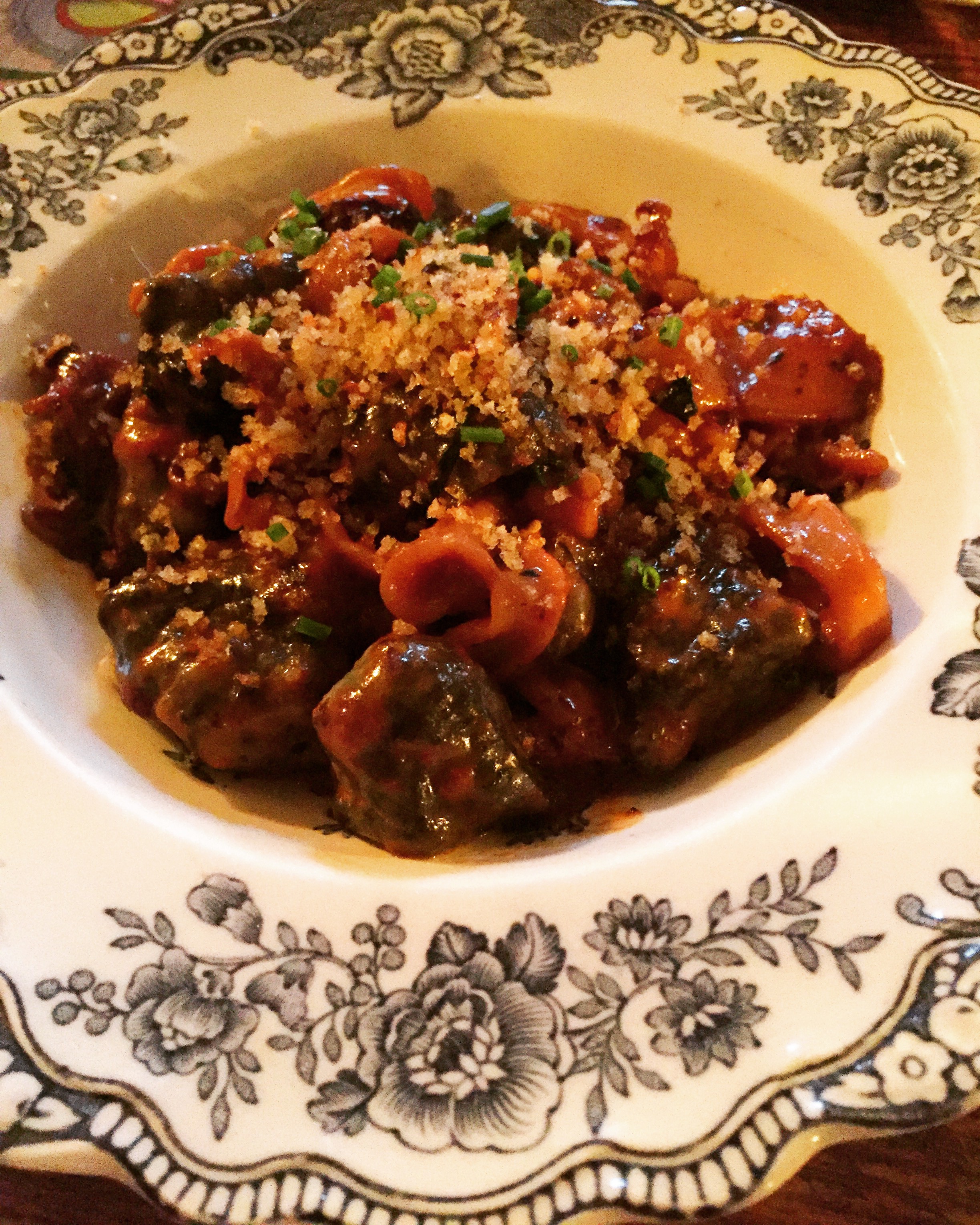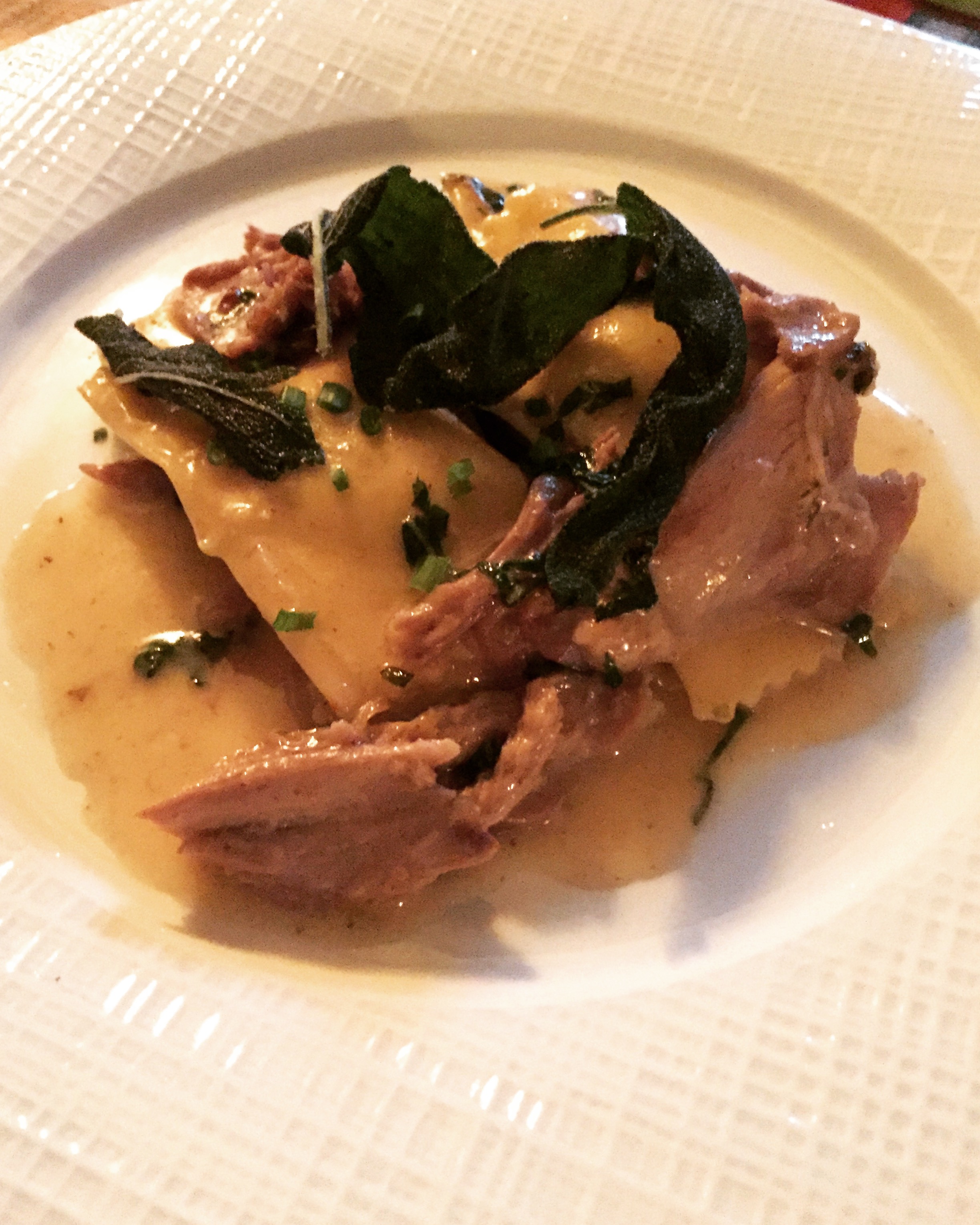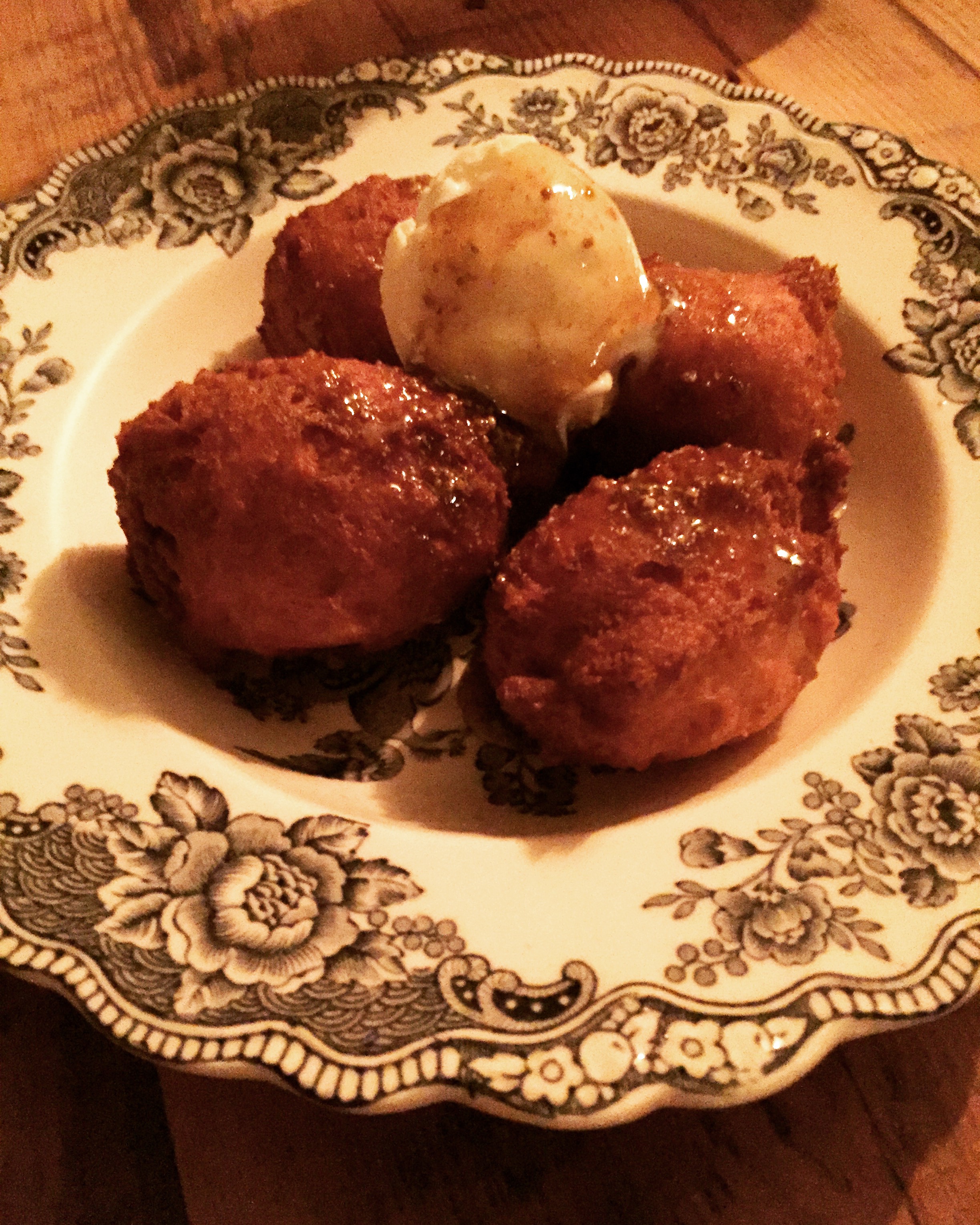 Gnocco, 3734 Fleet Street, Baltimore, MD 21224, 443.449.6540